Board of Directors
Presently the Board comprises of three Directors comprising of persons distinguished in their respective fields.
Sri S R Gowda - Whole Time Director

An Engineering Graduate from Mysore University having ample experience in the financial field. He also enjoys the position of Director of various Companies of Manipal Group and his sincere efforts for the development of each Company in this group are worth mentioning. He is associated with the group for several decades and he has contributed a lot to achieve the goals of the Manipal Group Companies. He is having good public relation and enjoying very good contacts with eminent personalities in various walks of life.
Sri K B Shetty - Chairman

A Chartered Accountant by Profession was enjoying the position of General Manager of Vijaya Bank was in the Board of State Govt. owned Public Limited Company, Grameena Bank and Housing Bank sponsored by a Nationalized Bank. He has got ample experience in the Banking and financial fields. He is at present practicing as Chartered Accountant.
Sri J M Pandey - Company Secretary

A B.Com (Hons) from Sydneham College of Commerce & Economics became Chartered Accountant (C A) in 1982 and Company Secretary (ACS) during the same period in 3rd rank. Before joining the Company he was enjoying lucrative positions in prominent organizations like Hindustan Lever Ltd, Voltas & Eastman Kodak Company Etc.
The day-to-day affairs of the Company is being handled by Sri Aspi Katgara, Managing Director.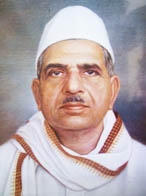 Founder of MRACL
Late. Upendra Ananth Pai